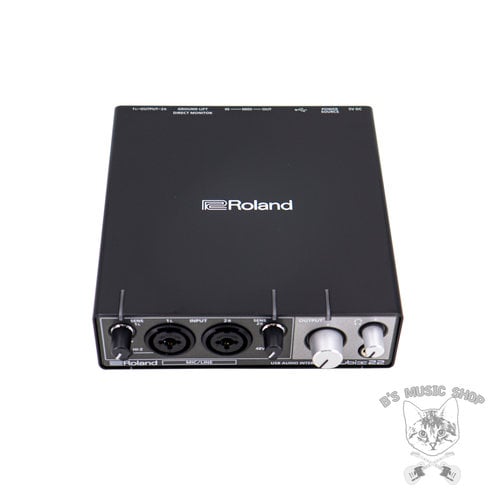 Roland
Roland Rubix 22 2-in/2-out USB Audio Interface
Roland Rubix 22 2-in/2-out USB Audio Interface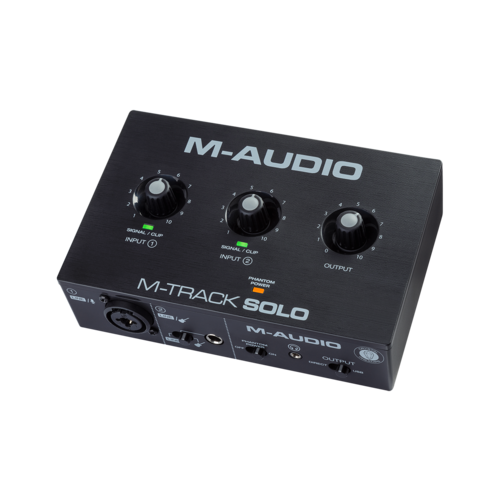 M-Audio
M-Audio M-Track Solo II - 2-In 2-Out USB Audio Io w/1 Mic Pre
Article code
MTRACKSOLOII
M-Audio M-Track Solo 2-Channel USB Audio Interface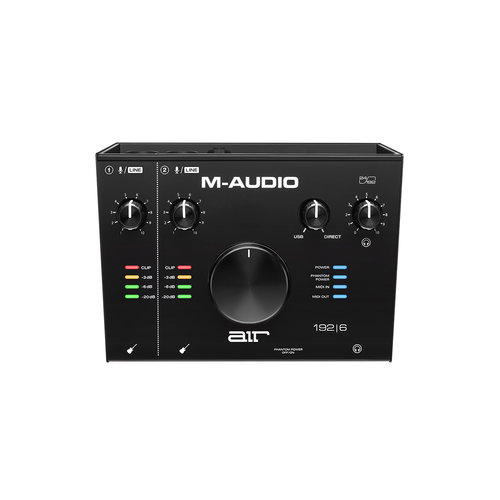 M-Audio
M-Audio AIR192|6 2-In/2-Out USB Audio MIDI IO w/2 Mic Inputs
M-Audio AIR 192 | 6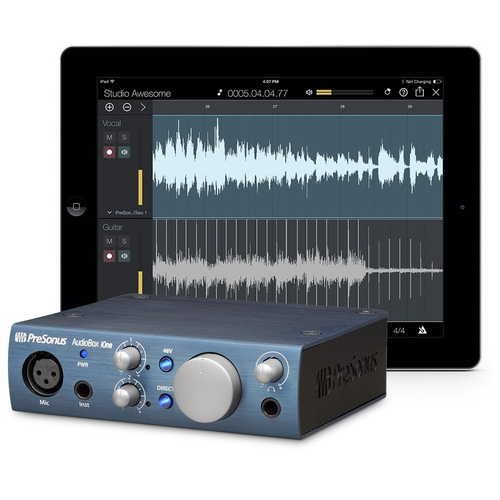 PreSonus
PreSonus AudioBox iOne 2x2 USB 2.0 / iOS Audio Interface
Article code
AudioBox iOne
PreSonus AudioBox iOne 2x2 USB 2.0 / iOS Audio Interface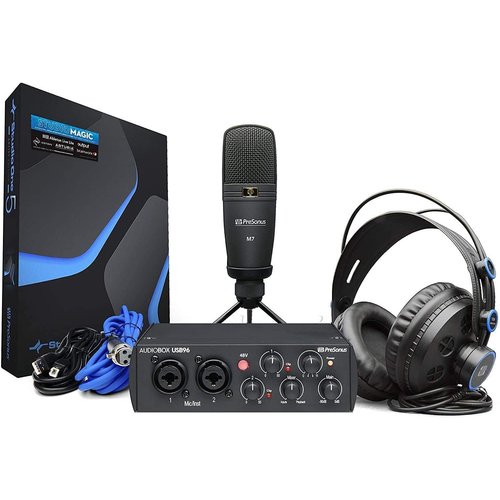 PreSonus
PreSonus AudioBox 96 Studio - 25th Anniversary Edition 25th Anniversary Edition AudioBox USB 96, HD7 Headphones, M7 Mic, Studio One Artist
Article code
AudioBox 96 Studio - 25th Anniversary Edition
This bundle will set you up for success in the studio! Start recording right away with a mic, headphones, interface, cables, and software.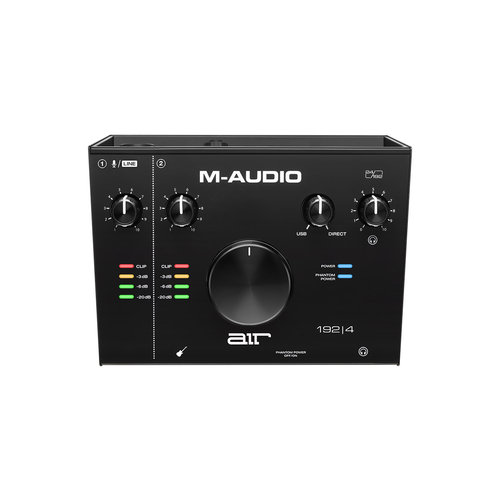 M-Audio
M-Audio AIR 192|4 2-In/2-Out USB Audio IO w/ 1 Mic Input
M-Audio AIR 192 | 4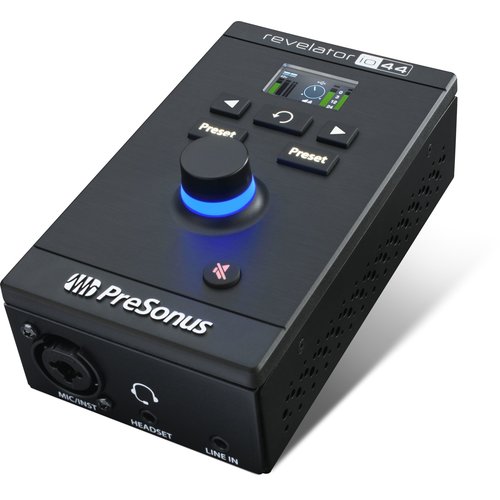 PreSonus
PreSonus Revelator io44 USB-C Compatible Audio Interface
Article code
Revelator io44
USB Audio Interface with built-in mixer, onboard audio effects and professional mic preamp.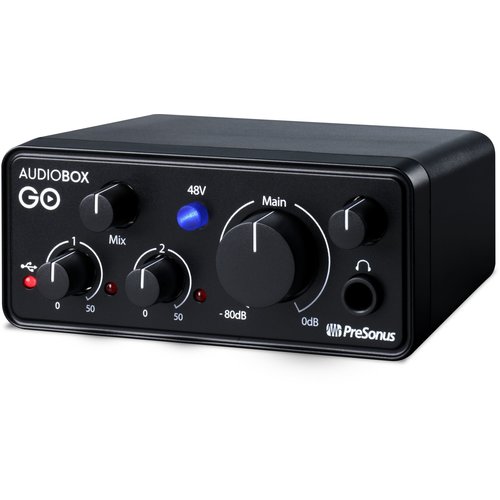 PreSonus
PreSonus AudioBox GO Mobile Audio Interface
Ultra-compact, mobile 2x2 USB audio interface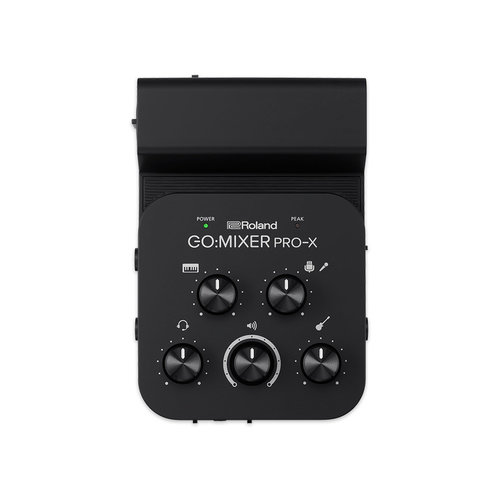 Roland
Roland GO:MIXER PRO-X Audio Mixer For Smartphones
Roland GO:MIXER PRO-X Audio Mixer For Smartphones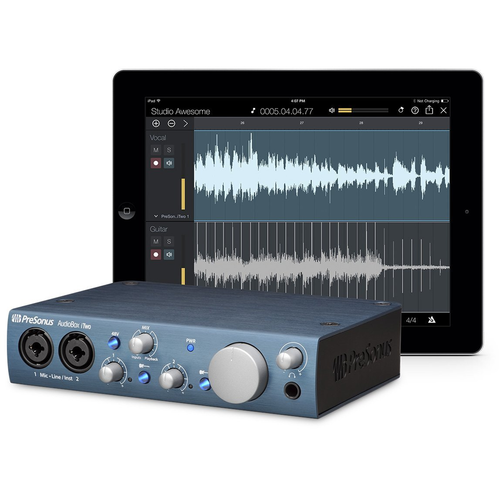 PreSonus
PreSonus AudioBox iTwo 2x2 USB 2.0 / iOS Audio Interface
Article code
AudioBox iTwo
PreSonus AudioBox iTwo 2x2 USB 2.0 / iOS Audio Interface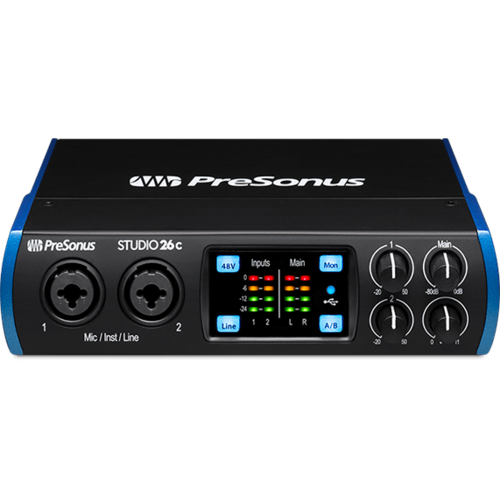 PreSonus
PreSonus Studio 26c 2X4 USB-C Audio Interface
PreSonus Studio 26c 2X4 USB-C Audio Interface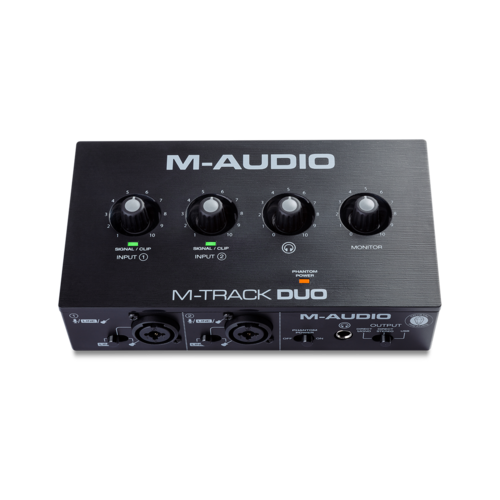 M-Audio
M-Audio M-Track Duo 2-In/2-Out USB Audio Interface
M-Audio M-Track Duo 2-Channel USB Audio Interface